A Week in Romantic Provence
September 2015 by Kathi Jacobs

In September of 2015, Wayne and I flew to Milan, where we had time to visit the incredible Milan Cathedral, also known as Duomo di Milano, in the Piazza del Duomo, the largest church in Italy.

We spent the night and the following day, we boarded a train for Lyon, France at Italy's monumental Milano Centrale Train Station, the main railway station in Milan. For us, it was the most efficient way to get to Provence. Built during Mussolini's Fascist Regime, the massive Milano Centrale reflects both Liberty and Art Deco architectural styles, but is not limited to those. Milano Centrale serves 400,000 passengers each day using about 500 trains.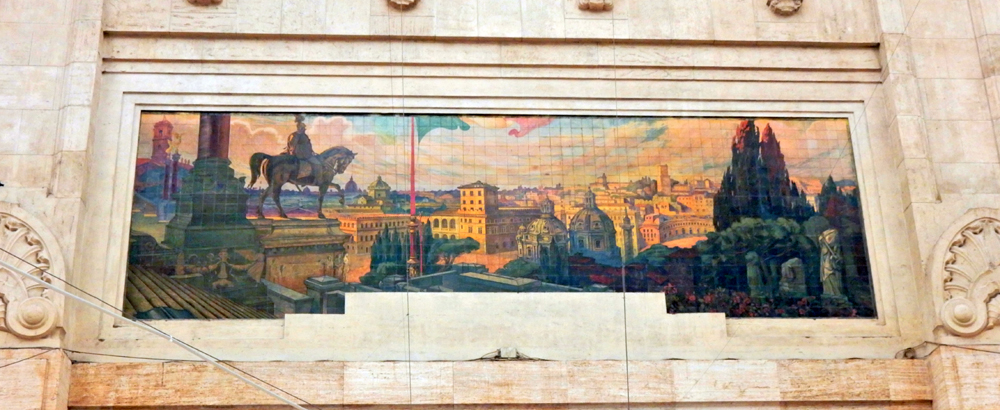 Milano Centrale, with its sculptures, mosaic floors and wall panels, and high vaulted ceilings, most certainly is one of the most beautiful train stations in Europe.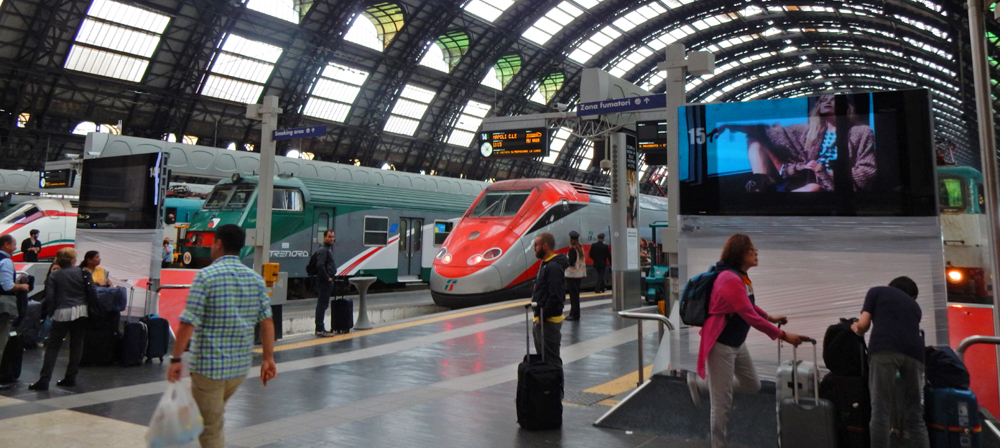 We boarded train number 9244 at 8:47 AM, and after crossing the border into France at 11:15 AM, we arrived at Gare de Lyon-Part-Dieu Railway station around 1:30 PM where we had lunch and grabbed a French newspaper to catch up on the news. When we pulled out of the Lyon Station at 4:06 PM, we had First Class Seats on TGV Coach Number 13.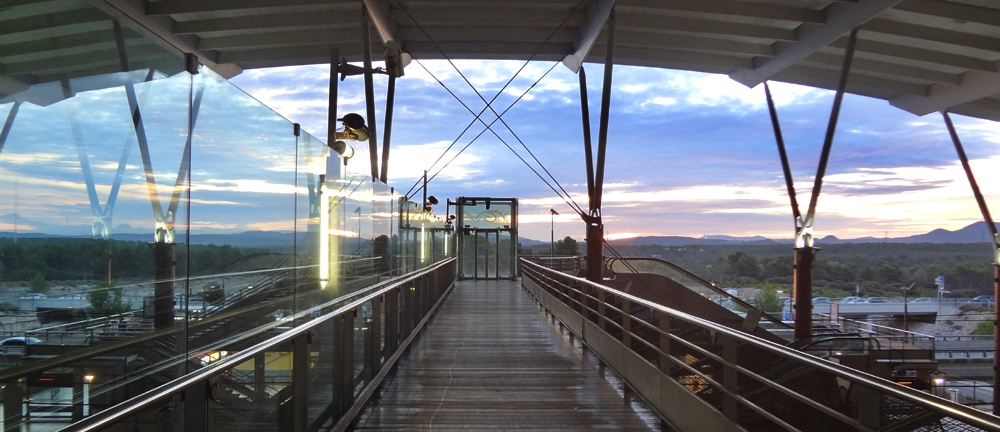 Arriving at Aix-en-Provence Train Station at 5:31 PM, we immediately when to the Hertz office, adjoining the TGV station and picked up our rental car for the next week.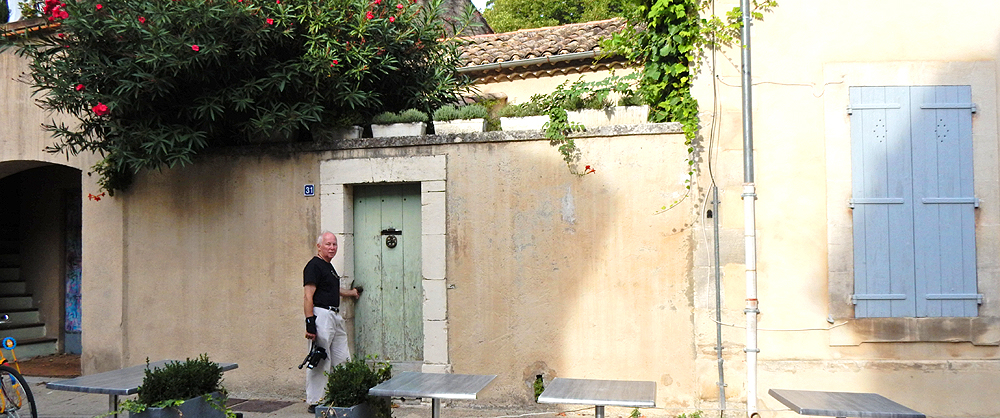 Leaving Aix-en-Provence, we drove 40 minutes to Lourmarin, and found our villa, "la Maison Amelie," in the middle of the beautiful little village.
Lourmarin is extremely picturesque, and the village is a magnet for day tourists; fortunately after sunset, only the locals are present. Prominent sites are the village itself, the pretty Renaissance castle, and the Catholic and Protestant churches in the village.

The following day we drove to Saignon, a tiny well-manicured village perched on a rock spur overlooking Apt. The 12th century Romanesque church of Notre-Dame de Pitié, also known as Saint Mary of Saignon, has been a stopping point for religious pilgrims since the Middle Ages.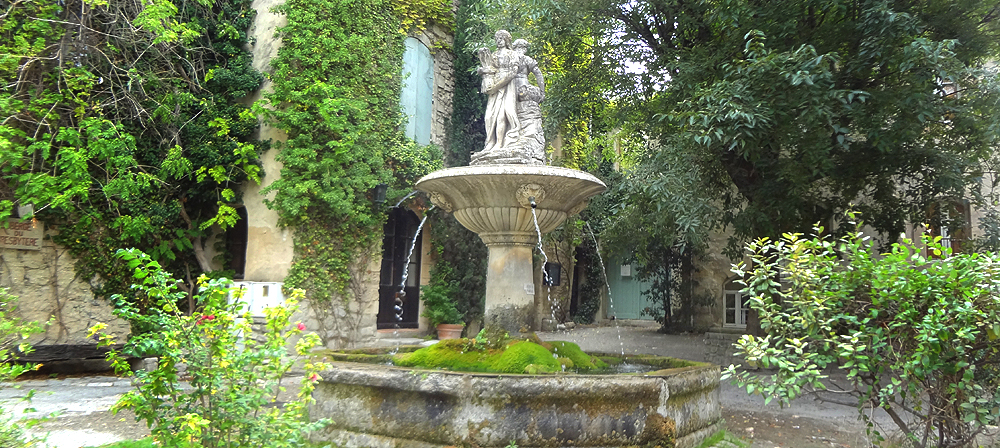 Saignon was a good choice for our first filming day, a picture perfect Provence village with narrow, winding streets and a bakery/cafe, two restaurants, and a general store.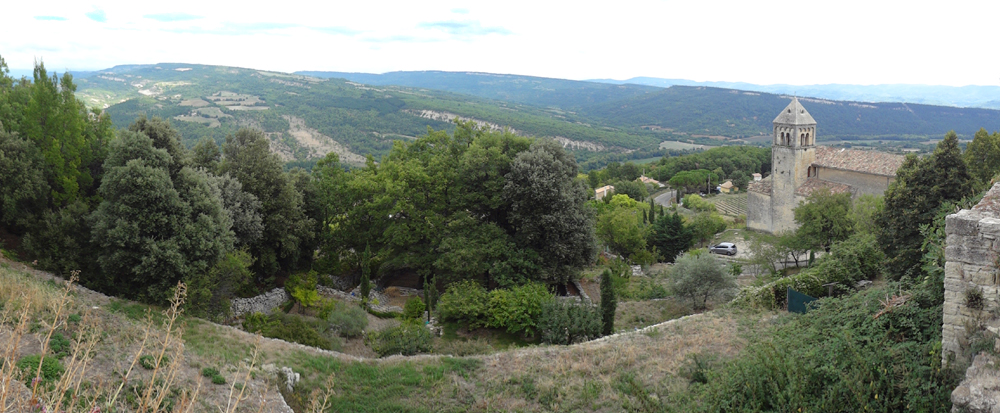 After our filming was completed in Saignon, we drove to nearby Viens, a Medieval fortified village which also had many narrow streets to explore and film and also perched high atop a hillside.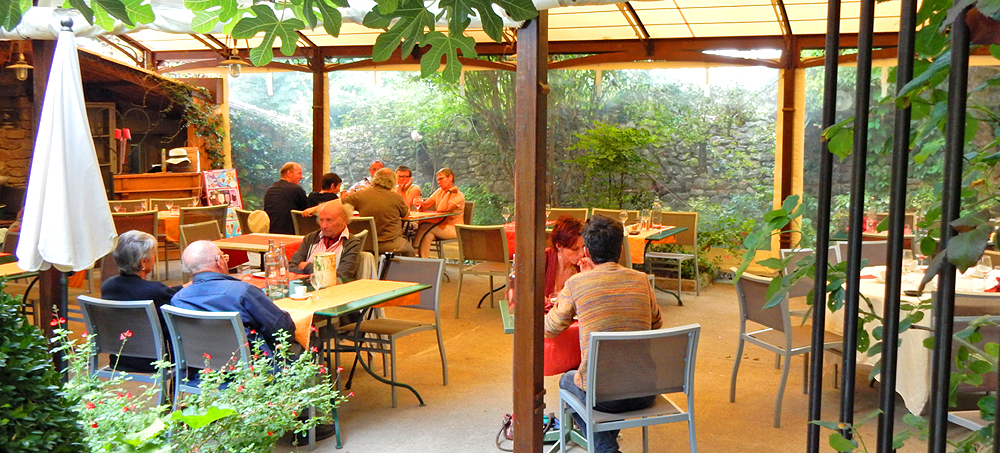 After filming was completed here in Viens, we had a delicious lunch at Le Petit Jardin Cafe.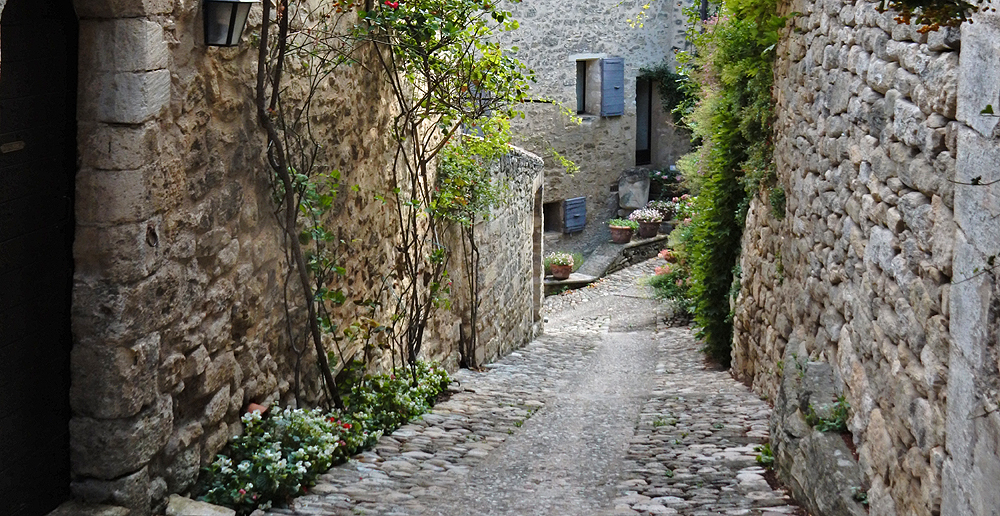 The next day, after a terrific overnight thunderstorm, we awoke to a clear and beautiful day. We drove to Lacoste, a photogenic ghost town of a village, across the valley from Bonnieux. The oldest building in the town, the Maison Forte, dates back to the 9th century while the nearby Pont Julien remains one of the oldest standing examples of a working 1st century B.C. Roman bridge.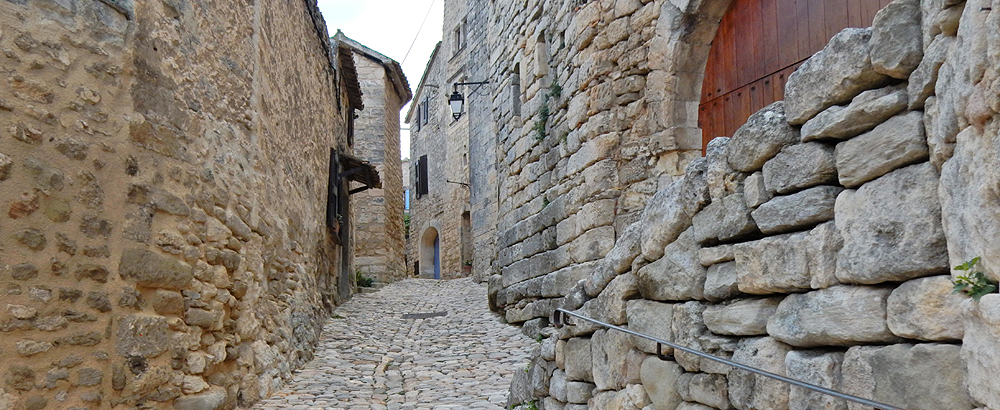 The vernacular architecture and cobblestone streets give the impression of a village where time has stood still.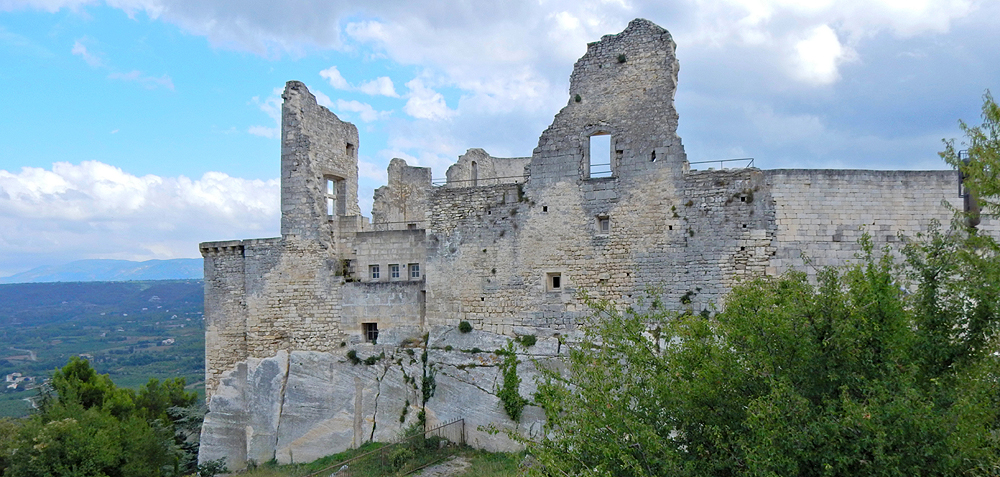 Lacoste is best known for its most notorious resident, Donatien Alphonse Francois comte de Sade, the Marquis de Sade, who in the 18th century lived in the castle, Chateau de Lacoste, overlooking the village. His castle was partially destroyed in an uprising in 1779 and was later looted and plundered by locals. It is now owned by fashion designer Pierre Cardin, who has partially restored it and holds cultural events there. We filmed for half a day in Lacoste.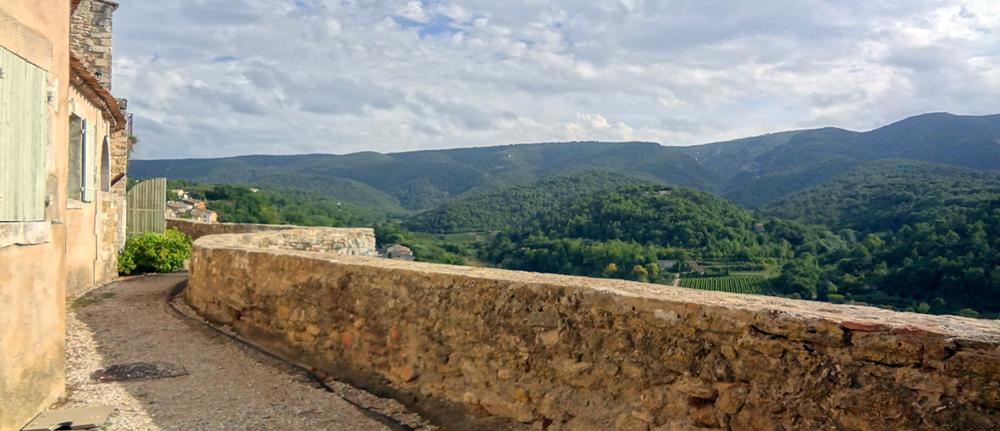 Then on to Menerbes, which became known to the English-speaking world through the books of British author Peter Mayle, in which he recounts tales of a British expatriate who settled in the village of Ménerbes, designated as "L'un Des Plus Beaux Villages de France."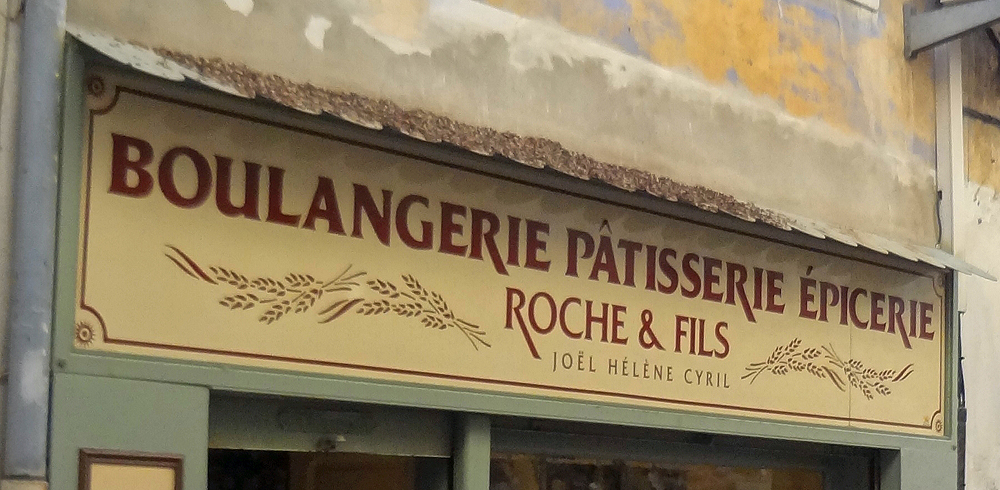 After filming was completed in Menerbes, we celebrated with chocolate pastries at a local boulangerie. At twilight, we enjoyed an easy drive through vineyards back to Lourmarin.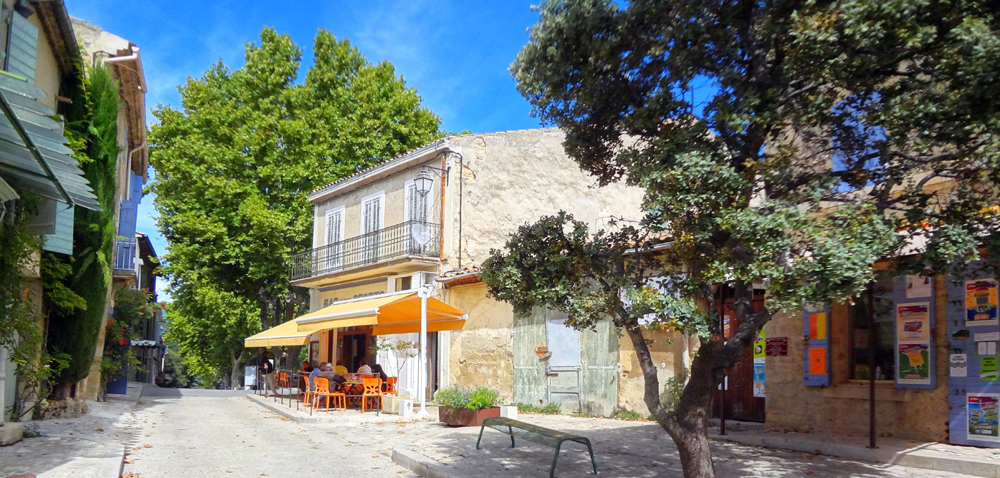 The following day we drove to Ansouis, 10 kilometers east of Lourmarin, and also labeled as one of the "most beautiful villages of France." Sheltered from the Mistral wind, the restored village with its old stone walls has the typical ancient narrow streets to explore.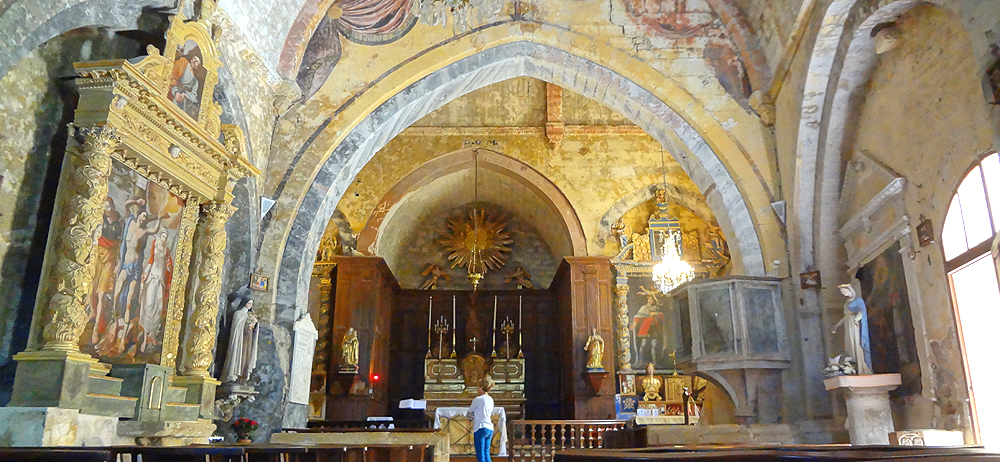 We also took time to visit a charming 13th century church before completing our filming in Ansouis.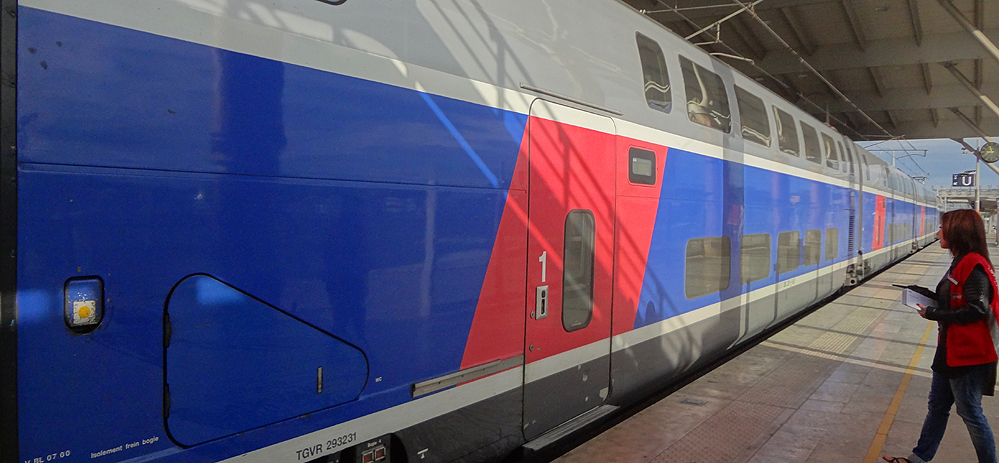 After packing the night before, the next day we returned the rental car to Aix-en-Provence and took TGV train number 6805 to Marseilles where we changed trains, and after almost a two hour delay, we eventually reached Nice at 2:30 in the afternoon.

We then purchased tickets for a six minute ride to Villefranche-sur-Mer, one of the most charming villages along the French Riviera - and one of our favorites. After checking into our waterfront apartment, we explored the town which looks and feels like a little village straight out of the 1950's.

Around twilight, we enjoyed a romantic dinner at a quayside table and watched the sun set.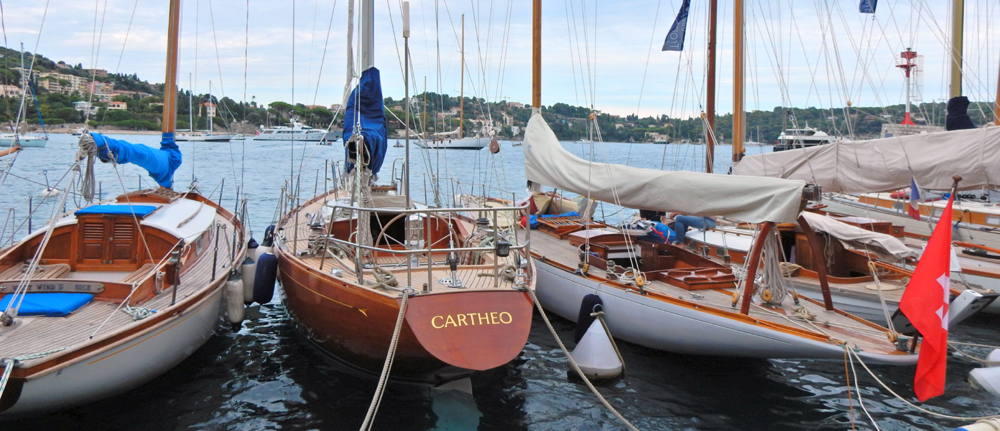 From our apartment's balcony, a mere 25 feet from the waterfront, we could admire seven wooden sailboats from France and Great Britain and here for the 2015 Fall Regatta.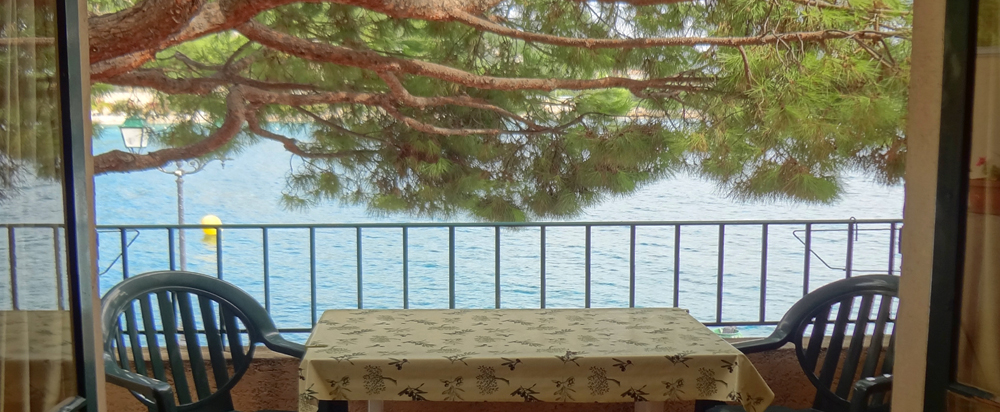 From the balcony we could view a tapestry of French everyday life: a man below us working on his car's engine; two workmen repairing a floating dock; a group of 5 year olds with their teacher sitting on the dock; and well-dressed visitors to this charming place strolling along the waterfront just taking in the view.
And I can smell olive oil...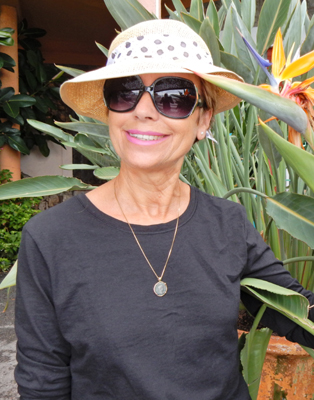 About the Author - Kathi Jacobs and her husband, Wayne, are the owners of VITA Digital Productions, a video production company specializing in creating Virtual Walks, Virtual Jogs, Virtual Cycling Scenery, and Virtual Cruises on scenic rivers. With over 50 different Virtual Experience Videos to choose from on vitadvds.com, VITA Digital Productions is the leading producer of Virtual Experience Videos in the world.