Florida Nature - Volume 1 Virtual Walk - Available as a DVD or HD Download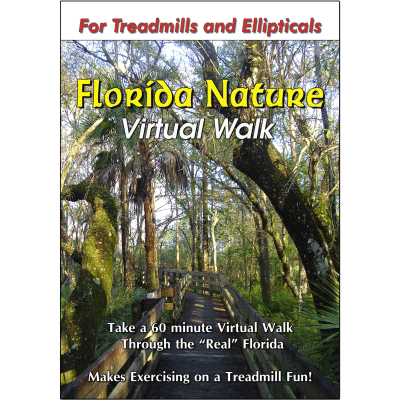 Experience the "Real" Florida. During your 60 minute virtual walk in the authentic Florida, you'll delight in the lush green scenery and the sounds of nature around you. The walk first takes you into an ancient Florida forest filled with palms and live oaks.
Later, you will enter a typical Cypress swamp alive with green plants. The 60 minute treadmill walk is accompanied by the natural sounds just as they were recorded in stereo in Florida. If you desire quiet and solitude, this is the video for you!
Filmed in Widescreen.
Available as either a DVD for $14.99 or HD Download for $6.99 by clicking on "Links" - above left.
Click on "Watch Video Clips" - under "Links" to view samples from this Video.